DROP DISH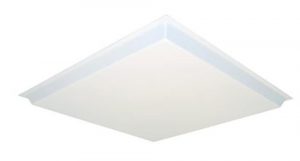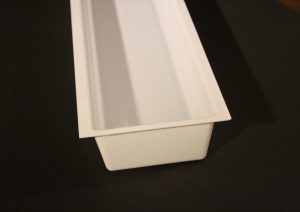 Dropped White or prismatic Acrylic Diffuser are easy 'lift and shift design", this diffuser allows for easy, tool-free re-lamping and replacement. Rectangle or square shape, vacuum formed diffusers with flange, available in a wide variety of sizes. this diffuser effectively distributes light evenly for general illumination in your space. The most common sizes are 1×4 , 1 1/2″ x 4, 2×4, 2×2, and 4×4, but can be done in any size. They are also called Flanged drop dish because the light cover is holding with the flange. This durable, white or clear prismatic dropped dish diffusers can be easily used for solid wood frame where the flange holds on to the side of the frame. It is important that the measurement of the flange is accurate.
The best way to get the right drop dish is to provide all these details: the overall flange width and length, the drop size, and the drop depth.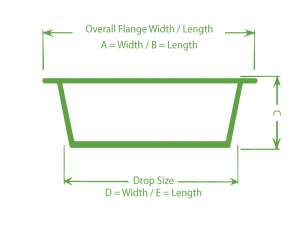 For example our most popular part is F-5576 which is 1×4 but we can make flange within the Min and Max Flange range:
Min Flange  – 14 1/4″ x 47″
Max Flange – 16″ x 48 5/8″
Drop size – 13 1/2″ x 46″
Depth – 1 1/2″
Please fill up the form on our website for drop dish to get a free quote: https://www.fluorolite.com/quote/
Only logged in customers who have purchased this product may leave a review.