F12-100/2222-4 PACK: Clear Prismatic Acrylic Flat Sheet Replacement Cover Panels 22.5″ x 22.5″ x .100″
$29.00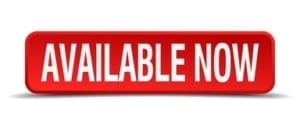 F12-100/2222-4 PACK: Clear Prismatic Acrylic Flat Sheet Replacement Cover Panels 22.5″ x 22.5″ x .100″
Shine for your customers !
F12 Clear Acrylic Flat Sheet Replacement Light Cover Panels – 22.50″ x 22.50″ x .100″ –
Extruded acrylic sheets are a cost effective way to diffuse fluorescent light with bulb hiding qualities
Flat sheet thicknesses are measured from the peaks of the prisms not the valley's. Some competitors will use a sheet that has had the valley's ground out to save plastic. Be aware that not all flat sheets of the same thickness are of the same quality.
Fluorolite only uses high quality sheets.
Description
F12-100/2222-4 PACK: Clear Prismatic Acrylic Flat Sheet Replacement Cover Panels 22.5″ x 22.5″ x .100″
Additional information
| | |
| --- | --- |
| Weight | 7 lbs |
| Dimensions | 28 × 2 × 28 in |