F12-100/2222-4 PACK: Clear Prismatic Acrylic Flat Sheet Replacement Cover Panels 22.5″ x 22.5″ x .100″
$29.00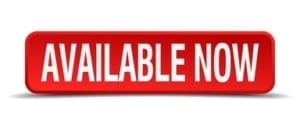 F12-100/2222-4 PACK: Clear Prismatic Acrylic Flat Sheet Replacement Cover Panels 22.5″ x 22.5″ x .100″
Shine for your customers !
F12 Clear Acrylic Flat Sheet Replacement Light Cover Panels – 22.50″ x 22.50″ x .100″ –
Extruded acrylic sheets are a cost effective way to diffuse fluorescent light with bulb hiding qualities
Flat sheet thicknesses are measured from the peaks of the prisms not the valley's. Some competitors will use a sheet that has had the valley's ground out to save plastic. Be aware that not all flat sheets of the same thickness are of the same quality.
Fluorolite only uses high quality sheets.
SKU:

F12-100/2222-4 PACK
What our customers are saying
"So many distributors think getting replacement lenses is complicated, when in fact the process is pretty simple … "
– Chris - Baynes Electric
Description
F12-100/2222-4 PACK: Clear Prismatic Acrylic Flat Sheet Replacement Cover Panels 22.5″ x 22.5″ x .100″
Additional information
| | |
| --- | --- |
| Weight | 7 lbs |
| Dimensions | 28 × 2 × 28 in |
Resources
FLUOROLITE PLASTICS
2 Central Street Suite 133
Framingham, MA 01701
When you need a replacement light cover, go with a manufacturer who can match it, get it to you quickly, and offer competitive pricing. At Fluorolite, we do all that — plus so much more.
Sign-up for our Newsletter
Sign up to receive news, promotions and our latest blog posts.
"We've Got You Covered" and Trace n' Fax are Registered Trademarks of Fluorolite Plastics, Inc.
© 2011-2018 All Rights Reserved.